Meet Your Association Basics Speaker



Learn from an Experienced Association Executive
"Matt was an engaging and positive leader. He was also very encouraging and it was clear that he wanted participants to understand the material."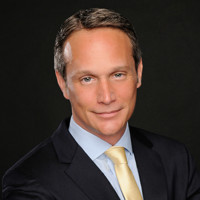 Matt Miller 
is an association executive with 19 years of experience in managing and leading mission-driven organizations and currently serves as the Chief Executive Officer for the 
Council of Landscape Architectural Registration Boards 
(CLARB). At CLARB, Matt manages and collaborates with the staff team in its execution of the annual scope of work approved and funded by the Board of Directors. Matt also serves as a spokesperson for CLARB and as an ex-officio member of the Board of Directors.
Previously, Matt's role as Executive Director & CEO at the American Welding Society (AWS) required the management of a $40M annual revenue budget, diverse programs, staff development, board relations, and volunteer engagement.
 
Prior to his position at AWS, Matt served as the Chief Operating Officer for NACE International where he had product and operations responsibility for education, conferences, membership, market analytics, project management, IT, finance, and the NACE Foundation. Additionally, Matt worked as the Director of the SAE Foundation and Pre-Professional Programs at SAE International where he was responsible for directing the operations and fundraising activities of the SAE Foundation and setting the strategic direction of SAE's Pre-Professional Education Programs including the award-winning A World in Motion program, SAE's Collegiate Design Series, and numerous awards and scholarships.
 
Matt is also a proud veteran of the U.S. Army (1989 – 1992) with service in Operation Desert Storm (1990 – 1991).

Connect with Matt on LinkedIn >
Registration for April and May 2023 is now closed.
Stay tuned for a future Association Basics training session coming this fall 2023. Please contact us at [email protected] for any questions.