McKinley Advisors Faculty


About McKinley Advisors
McKinley Advisors is an award-winning association consulting firm providing tailored research, marketing, and strategy services to solve associations' unique challenges. For 25 years, McKinley has been applying an approach that combines proven success and best practices while incorporating organizations' specific needs and audiences.
Presenters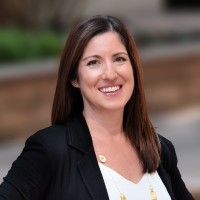 Megan Cruz, CAE, Practice Director 
As a practice director on the Strategy and Innovation team, Megan empowers associations and their stakeholders to define success and guides them in charting the best path forward. She is a trusted advisor and clear communicator with an eye for patterns and possibilities. Megan enjoys helping clients envision the exciting opportunities that change can bring. 

Megan joined McKinley with 14 years of association experience. As SVP of association partnerships with a DC-area-based association management company, she served as executive director for four associations and supervised the firm's member services team. While in this role, she formed strong relationships with her clients' board members and volunteer leaders, partnering to devise creative and future-focused solutions. She also led staff and volunteers in executing boards' strategic direction. 

She began her association career as ASAE's international program director, helping build relationships between organizations based inside and outside of the U.S. In this capacity, she found it rewarding to help connect people with new ideas and opportunities that spanned the globe. 

Megan earned the Certified Association Executive (CAE) designation, the highest professional credential in the association industry, in 2017. She has a BS in business administration from Georgetown University. 

She developed her coaching skills in the fitness industry, where she spent five years as a personal trainer and several years as a group fitness instructor. You'll still find her taking friends and family through weekend workouts in the park or leading chair yoga sessions for virtual conferences.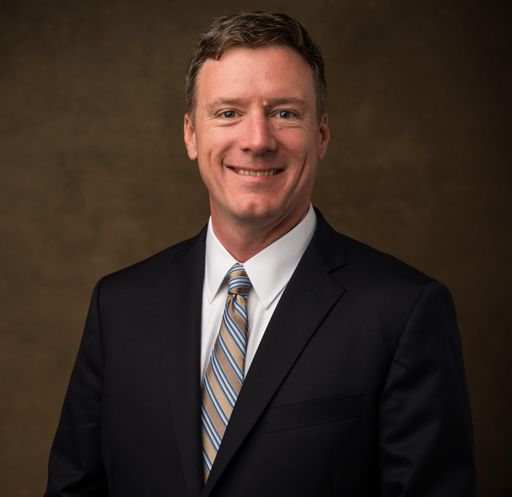 C. David Gammel, FASAE, CAE, Chief Practice Officer
As a long-time executive and consultant in the association industry, David has a deep appreciation for the positive impact associations can have in society. As a chief practice officer at McKinley, he applies his experience and passion for progress to ensure our clients elevate that impact and make the transformations necessary to best serve their field or industry. 

Before joining the McKinley team, David spent nine years as the executive director of the Entomological Society of America (ESA). During his tenure, he helped set membership and meeting records, which included a 40% growth in meeting attendance. Under David's leadership, the Society became a global leading voice and continues to play a significant role in U.S. and international policy issues related to entomology. Prior to ESA, he worked for the American Speech-Language-Hearing Association, the Employee Relocation Council, and even ran his own successful consulting business. 

As a recognized thought leader in the association industry, David has served as a board member for the American Society of Association Executives (ASAE) and as an officer for the Council of Engineering and Scientific Society Executives. He also served as a founding member of the Executive Committee of the Societies Consortium on Sexual Harassment in STEM. 

As a consultant, his clients have ranged from the world's leading nonprofit organizations to a start-up later purchased by Google to mature technology companies. He prides himself on his diverse background and credits his interest in associations to the gratification he gains from seeing members receive the unparalleled support they need to accelerate their advancement and do their best work. 

David is a frequent industry speaker and has presented to Fortune 500, small business, and nonprofit executives. He is also the author of the books "Maximum Engagement: Moving Members, Donors, and Customers to Ever-increasing Levels of Participation" and "Online and On Mission: Practical Web Strategy for Breakthrough Results." He has been quoted in The New York Times, The Washington Post, and Wired Magazine on topics including social media, strategy, and the impact of the internet on business. 

David earned a Master of Arts in International Communication from American University in Washington, D.C., and a Bachelor of Arts in International Studies from Miami University of Ohio. In 2002, he earned the Certified Association Executive designation from the ASAE, and in 2018 he was named an ASAE Fellow.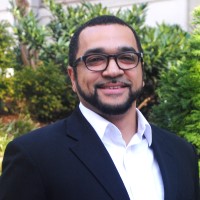 Tim Hopkins, CAE, Practice Director 
As a practice director on McKinley's Organizational Excellence team, Tim partners with associations to support their challenges and opportunities related to people and structures: governance and leadership, diversity, equity, and inclusion (DEI), and organizational effectiveness. 

Tim joined McKinley in early 2020 under unique circumstances. One month after he started, the office closed due to COVID-19 and he continued his official onboarding from home. This unexpected turn gave us the opportunity to see first-hand two of Tim's greatest strengths: adaptability and the ability to build connections under any circumstance. 

Tim has over 16 years of experience leading initiatives that transform mission-driven organizations. He is a highly skilled strategist, focusing on culture, change management, inclusiveness, and world-class user experiences. His accomplishments include supporting and enabling organizational efficiencies, revenue growth, and member engagement. 

Prior to joining the McKinley team, Tim launched and led the International Association of Fire Chiefs (IAFC) Diversity Executive Leadership Program (iDELP). The program aimed to foster diversity and inclusion across the Fire-EMS service, as well as IAFC's national and association leadership. Tim is passionate about giving voice to underrepresented leaders and celebrating the strengths of every individual. In fact, he believes that this dynamic distinguishes good from great organizations. 

Tim is highly engaged in the association community. He serves on the ASAE Technology Professionals Advisory Council and the Diversity + Inclusion Committee, as well as on several conference proposal review boards. Tim co-leads the DEI Practitioner Social Hour, where association professionals network with peers and share ideas for implementing and growing DEI programs. A frequent speaker and facilitator at national and local events, Tim is also known for the audience's favorite Fail Fest at the ASAE Technology Exploration Conference. 

Tim has a bachelor's degree in Information Science from Christopher Newport University. In 2021, he earned the Certified Association Executive (CAE) designation, the highest professional credential in the association industry.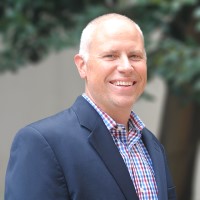 George Miller, M.S., CAE, Practice Director 
As a practice director on McKinley's Organizational Excellence team in the Chicago office, George plays an essential role in leading clients to realistic, yet transformative solutions. George joined the firm after 20 years of working in the association and higher education fields including leadership positions with the Institute of Food Technologists and Northwestern Pritzker School of Law. 

During that time, he focused on continuing education product portfolios and technical training—all while developing a passion for helping others grow and succeed through transformational leadership development experiences. Today, George applies his collective experiences and passions to partner with clients on strategy development, governance, research, membership, and diversity, equity and inclusion (DEI) projects. 

George has a master's degree in higher education from Florida State University and a bachelor's degree in business from the University of Evansville. In 2014, he committed to a career in association management by earning the Certified Association Executive credential. George is an active volunteer with Association Forum, facilitating implicit bias training and serving on multiple committees including his current role as Vice-Chair of the Content Working Group.